Plip and Plop
(book 1-5)
ORDER ONLINE

21 cm x 14.8 cm, 28 pages, digital printing throughout, saddle stitched, edition of 50 per book, 2020

Plop Meets Plip, a droplet of water meets another droplet. From there, starts an unexpected journey, on which Early Readers aged 3 to 7 years will merrily embark! Plip and Plop will take them through the mysterious water cycle. They will discover a few tricks, among which are evaporation, condensation and solidification!

Plip and Plop's adventures never stop! They last over two series of twelve books. Each takes Early Readers on a different journey, as far as the Great North, and as deep as the muddy bottom of a lovely English Tarn and high in the snowy mountains!

Bouncing Balls
SOLD OUT
14 cm x 19 cm, 20 pages, 1-4 colour risograph throughout, saddle stitched, edition of 50, 2019

Bouncing Balls is the result of a collaboration with Inès Gradot during a one-week residency at Sunday's Print Service in the frame of Ghost Comics Festival. The short nature of the residency accelerated the bouncing of absurd ideas. Using the window as a starting point, we traveled from Reunion Island to the Highlands, from Odessa to Paris, through fils as well, from King Kong to Rear Window... until our brains let go.
Seven Stories No. 3
ORDER ONLINE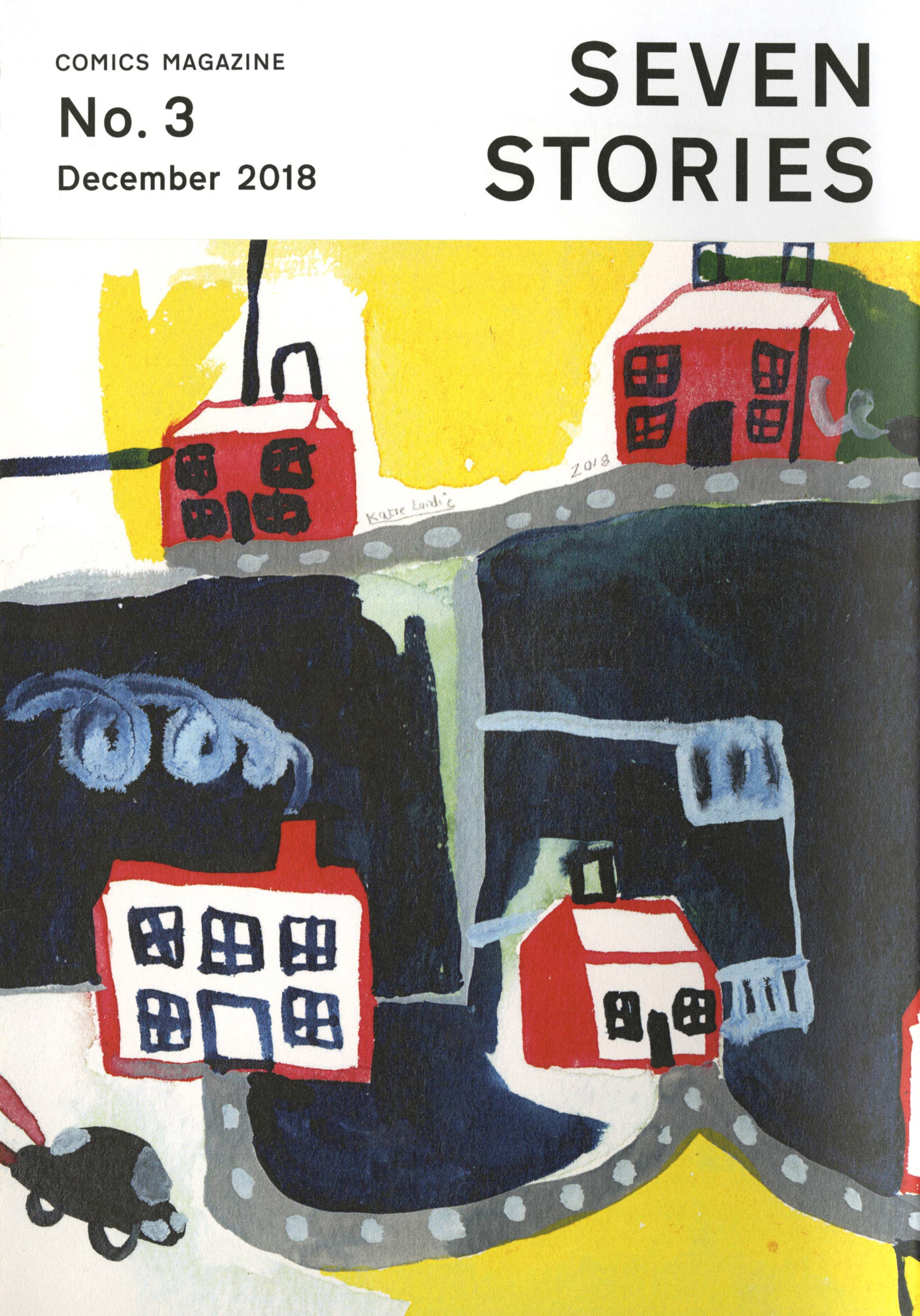 16.5 x 24 cm, 56 pages, digital printing throughout, saddle stitched, edition of 300, 2019

Seven Stories is a biannual comics anthology edited by João Sobral and published by O Panda Gordo. Its purpose is to contribute to the dissemination of contemporary practices of comics by showcasing exciting new work by a diverse range of international artists.

Responding to a theme about human conflict and inspired by the complex Joan of Arc illustrations by Boutet de Monvel , I decided to write a story about an extra on a film set, falling in love with a prop.
A Week in Borrowdale Youth Hostel
SOLD OUT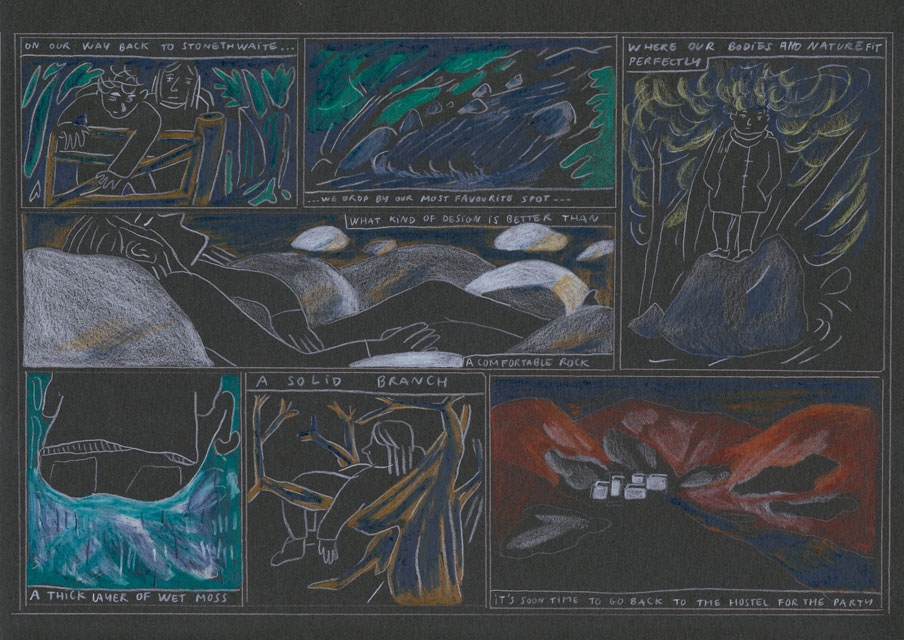 9.5 x 27cm, 16 pages, digital printed on black paper, hand-sewn, edition of 10, 2017

A Week in Borrowdale Youth Hostel is the result of a residency in the Lake District offered by the Youth Hostel Association. Staying in the premises of the hostel during their annual closure was a unique occasion to observe behind the scenes.